Well, well boys and girls…. another Christmas has come and gone and now Harvey and me find ourselves looking forward to New Years!!  The Holiday Season is so much fun… and I'm sure you and your parents are still enjoying the 'afterglow' of Christmas, playing with new toys, gadgets, and gizmos.  There'll be lots of parties to attend and of course all kinds of friends and family to see between now and the new year.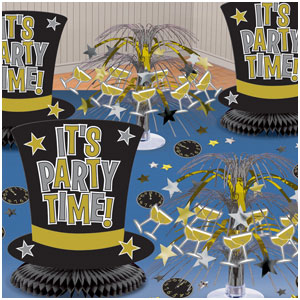 The Elves, Mrs. Santa and I are getting ready for New Years Eve by decorating around the North Pole.  We also have 'Polar Bear Dip' at midnight to bring in the new year.  We go out to the frozen lake and chip out a big 6 foot by 6 foot hole – and then at the stroke of midnight we will take a dip in the ice cold water and then rush back to the nice warm fire!  HO! HO! HO! HO!   However, this year I think I'll just dip my toes in the water – its just a bit chilly for 'ol Santa!!  Harvey and a good number of the Elves will carry on the tradition by jumping in and jumping out before they race off to the fire and hot chocolate too!!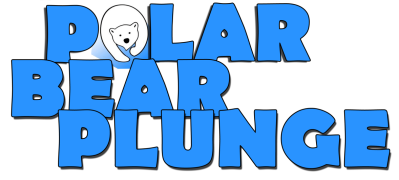 I know that's a different tradition than you might have heard of, but we've been doing it for years and years and years and years and years……  so we like to keep it up!  HO! HO!  I know other families in North America will eat black-eyed peas and cornbread for 'good luck' on New Years Day.  Families in Thailand shoot off fireworks to frighten off bad luck…. in China they do the same thing.  In Italy, they ring their church bells… in Switzerland they beat drums, and in North America they sound sirens and party horns as they count down the clock to midnight. In Rome they give out gifts of gilded nuts or coins, Eggs are exchanged by Persians and in Scotland they exchange shortbread, silverware and coal for good luck.   Coal!!  I guess if you're on the 'Naughty' list in Scotland – you can save the coal you get, to hand out on New Years!!  HO! HO! HO! HO! HO! HO!
What kinds of family traditions do you have during New Years?  Send me a letter and let me know – I'd love to hear about what you and your family do, so send me an email if you have time.
I'd better get back to helping Mrs. Claus with our big bowl of Wassail for New Years Eve!!!
Bye bye!!!  HO! HO! HO!