Its been a loooong day today boys and girls.  We got up at 5am, fed the Reindeer, cleaned out the barn, restocked the supplies in the workshop, wrapping department and Percy's bakery, then updated our Garmin GPS and had a Christmas Eve Route meeting with Harvey and the Reindeer team….. All before 8am!!!  Well, after a brisk morning like that we were all pretty hungry, so Percy whipped up a big batch of raisin cinnamon waffles with blueberry syrup, whipped cream with chocolate sprinkles on top.  And of course a big mug of hot apple cider!!
After a short nap, it was off to the computer to check on the overnight 'Naughty & Nice' updates and a meeting with all the 'Elves on the Shelf' – there are a lot of them now, which is good!  But remember boys & girls …. no touchy!!  HO! HO! HO!
Next, I gathered all the Elves around the big fireplace for StoryTime …. today it was 'Poofin, the Cloud That Cried on Christmas'.   Its a story about a small white, fluffy cloud sent to Earth just before Christmas to learn why clouds are important to people.  Here's the book cover.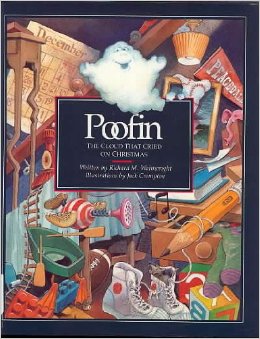 After StoryTime it was back to work for the Elves in the Toyshoppe and Harvey and I were busy testing and inspecting all those wonderful toys that you boys and girls are asking for.  Boy! are they fun too!!
Soon, we heard the 'Treat of the Day' alarm and hurried to Percy's magic oven in the North Pole Bakery to enjoy some fresh baked pumpkin tarts and gingerbread men cookies with a nice cold glass of milk!!  Mmmmmm, Percy sure can bake!  Its what keeps us going throughout the long day here at the North Pole.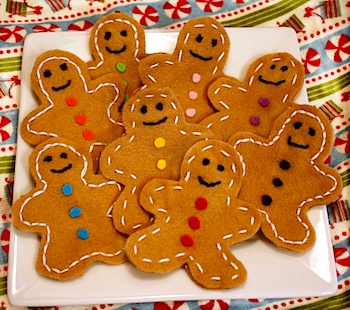 Now that we've had our treat and I've updated you all, its back to work!  We still have a lot of toys to build and wrap for the big trip!   Till next time – Merry Christmas to All!!!